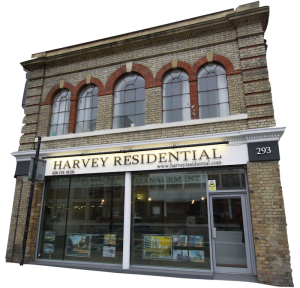 You can contact us using the form below. If you prefer, you can come and see us in our office. Our address is at the bottom of this page or just click HERE for a map
We are located 2mn walk from Haggerston station and from Shoreditch via bus routes 149, 242 & 243
Please note that if you come and see us with intentions of seeing a property, we may have to give some notice to tenant(s) so it is always best to email or call us first.
Contact us using the form below:
First & Last Name *
GDPR:
The new General Data Protection Regulation (GDPR) came into force on 25th May 2018, Harvey Residential would like to let you know what data we hold, how it is stored and how we use it. Harvey Residential is the sole owner of:
www.harveyresidential.com,  www.harveycommercial.co.uk, www.lettingnewspace.com & www.sodastudios.co.uk
If you are using our company to search for a property or enquiring about selling or renting your property, we do not hold any of your personal data, only data relating to your property search (e-mail address, telephone number, name & property search criteria). These are the details provided by you and are necessary to enable us to fulfil our service.
If you are or have used Harvey Residential to sell, buy, rent or let a property, your information will be kept securely in order for us to  fulfil contractual obligations between yourself & Harvey Residential.
We take your privacy seriously and will only use this data to administer your account and to provide details or information that you have expressly requested.
The data is stored securely within our servers and is protected using up-to-date security software and IT protection which contain firewalls.
If you are due to or have previous used us to rent, let, buy or sell a property, your data will be retained for 7 years after termination of our relationship, to comply with our statutory requirements.
With the exception of relevant trades people who carry out repairs on our behalf, we will never disclose your data to any third party or sell or transfer our e-mail database. In this exception, we would only share your name & phone number with the relevant trades people so as to carry out required repairs under the terms of the Tenancy Agreement.
If this is acceptable and you wish to continue receiving e-mails from us then you do not need to do anything.
Should you wish to stop receiving e-mails from us, or would like to check what data we hold for you, please e-mail us with your request.